A0 drawing folding machine
The A0 cad folding machine PFM 210 is designed to fold  drawing  printed with any printer technology at low cost in only 5 seconds. This paper folding machine is able to fold any technical and architectural  drawing perfectly to A4 fold package 210mm by 297mm metric standard  or to the imperial A size 8.5×11 9×12 inches .
The A0+ folding machine can process any plot dimension  up to the width of 920mm and unlimited length.
The type of document the folding machine folds are colour GIS maps archictectural drawing , black & white line doc and  colour technical drawing.
Fill the form to discover why our machines do not require  service engineer for the installation or maintenance.
Select our Shop to see amazing price and conditions.
Read our Warranty and return Policy  document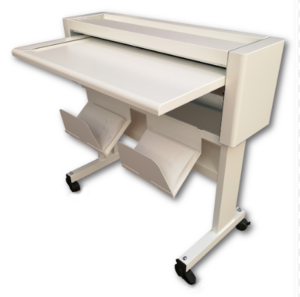 1
Bay for manual paper trimmer option
2
large table to easly feed document wide
3
Stand with wheels and brake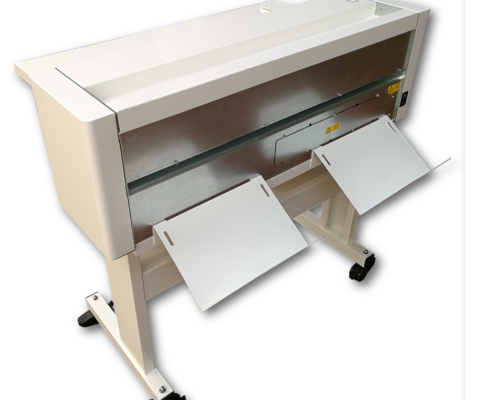 1
easy access for paper removal
2
front and rear copy basket
Control on your mobile App
Engineered 3D printed parts